Postgres Professional Services
We design the architecture based on your needs using automation tools to develop Infrastructure as Code (like Terraform, Ansible, etc.) We fit very high SLA requirements to minimize downtime in production.
Products
We have developed amazing tools for the Postgres community
We like open source, we develop open source software, and we are very active and well known at Postgres community. We also develop custom products for clients, always around Postgres environment.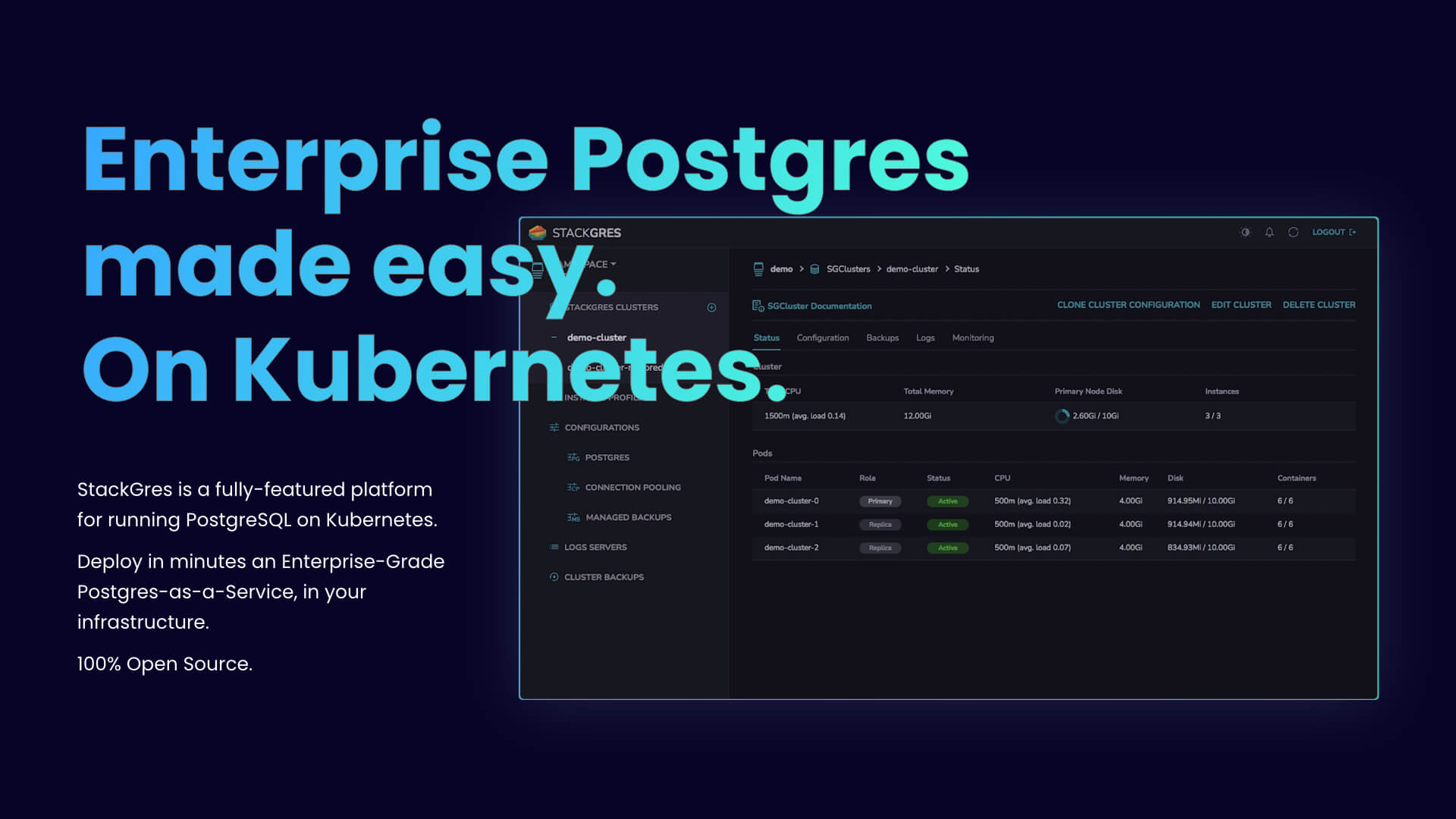 StackGres
Cloud Native Postgres
Discover StackGres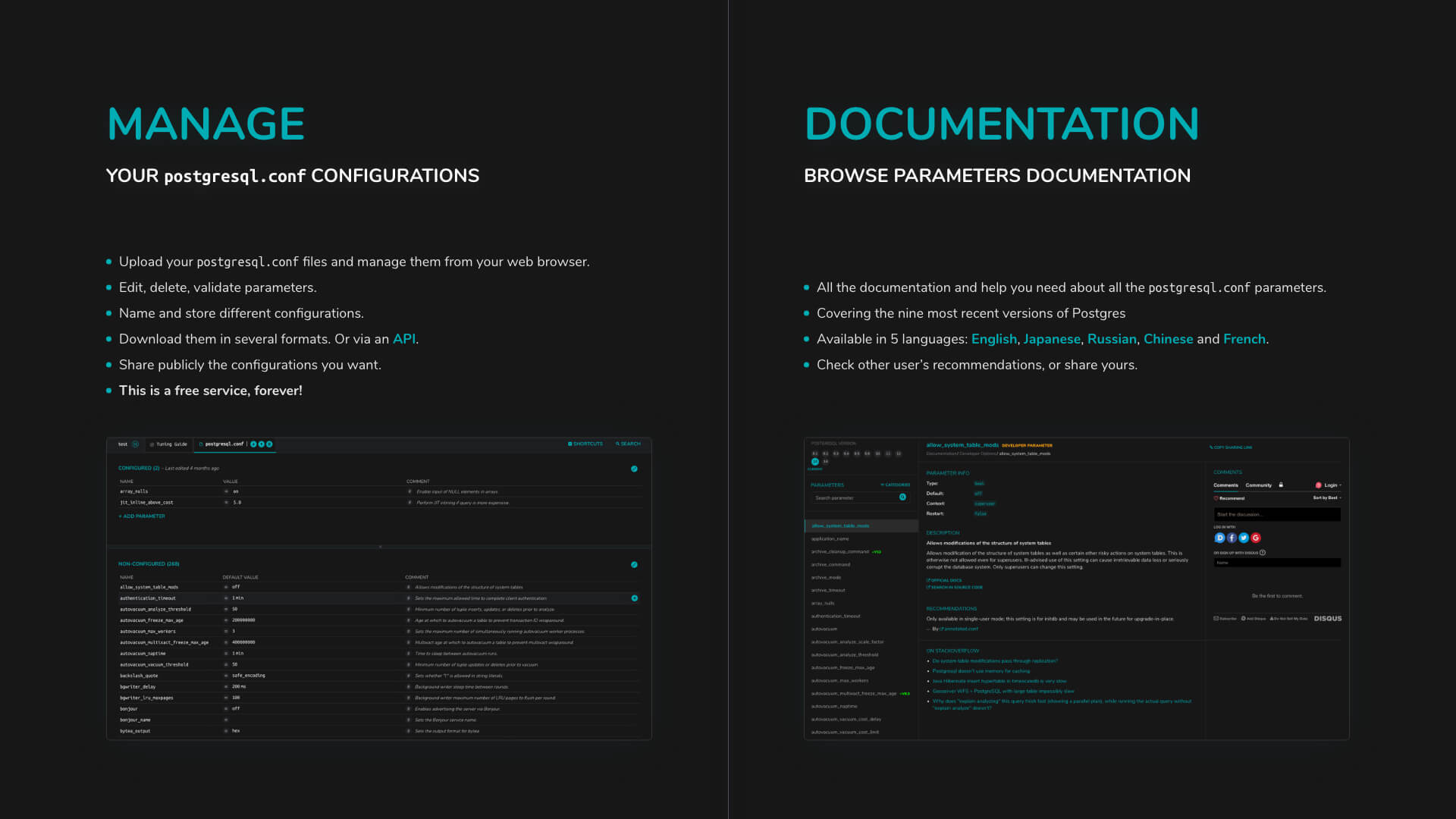 PostgresqlCO.NF
Postgres configuration for humans
Discover PostgresqlCO.NF
Customers
Find out who trust us
In OnGres we have been helping multiple companies from all kinds of sectors and sizes to super-boost their Postgres databases and infrastructure from a long time ago, with different approaches in each of them. These are just a few examples.
Contact us
Subscribe to our newsletter!
We are currently working on more awesome stuff